Orthotics &
Prosthetics
Service
Village Shoe Shop | Est. 1947
Family Owned and Operated Since 1947. We have offer Houston the best expert services, such as custom orthotics, shoe, and boot repair, luggage and purse repair, and leather and fabric dying (shoes, purses, belts, wallets, etc.).
At The Village Shoe Shop, a full-service facility, we are dedicated to assisting physicians and health practitioners with their patients' lower extremity disorders.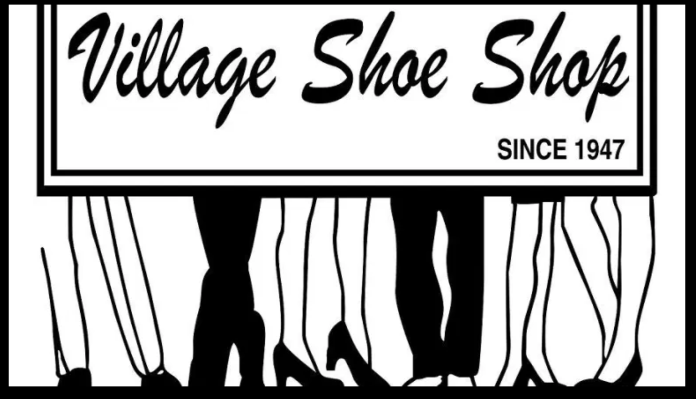 Just because your soles are worn down, doesn't mean you can't extend the life of your shoes. At Village Shoe Shop, you can have your favorite shoes rejuvenated and put them back on your feet. Our staff will evaluate the condition of your shoes and repair with brand new materials. Come on in and see what we can do for you! 
In addition to replacing soles and heels, we also clean shoes, do boot tapering, replace straps, elastics, waterproofing, lower heels, calf length & width stretching, back lining, reset heels, replace shanks, or dye shoes.
Handbags, Luggage, & More
In addition to repairing shoes, we also repair:
Hand Bags | Purses | Luggage | Belts | Jackets |
Zippers | Shoe Dyeing
Repairs include:
– Cleaning | Reattaching, shortening & replacing straps
– Shortening belts | Adding belt holes | Replacing buckles
– Replacing zippers & sliders | Repairing rips
We also carry many shoe care products, including shoe polishes, brushes, stain removers, shoe horns, shoe bags, shine kits and more!
As a team, we provide education and healthy footwear choices to optimize our clients' self-expression and overall well-being. We design, construct and fit customer shoes, from custom molded shoes to everyday comfort, dress and sports shoes. You will find our inventory reflects your demand for high quality and unparalleled shoe solutions.
At Village Shoe Shop, we make custom shoes just for you. Any type of shoe and style can be made. In constructing custom made shoes, your needs and conditions are our priority. Shoes can be made from your own, or we can make a cast of your feet, accommodating all aspects of your foot. The shoes are handcrafted from leather and your choice of the sole. We can create a comfortable shoe in your style preference – from orthopedic shoes to western boots. 
Orthotics & Prosthetics Service
Certified Pedorthists are on staff at Village Shoe Shop. They are specialists using footwear – including shoes, shoe modifications, foot orthotics, and other pedorthic devices – to solve problems related to the foot and lower limb. We understand the properties of footwear products and the interaction between the patient's foot and shoe and we are skilled at evaluating feet and fitting footwear to best address your needs.  If your physician has determined a specific condition that requires special footwear for orthotics, the Village Shoe Shop can fill your prescription.
Orthotics are orthopedic devices designed to treat or adjust various biomechanical foot disorders. At Village Shoe Shop, our custom-tailored devices are specifically crafted to meet the needs of our individual customers. Custom-made orthotics will keep the foot in alignment and also protect the heel, arch, and forefoot from unnatural and increased stress.
We are proud to offer a wide range of products for the three main orthotics categories:
Functional

Accommodative

Productive
Outer Sole Modifications:
Sole & Heel Wedges

Build-Ups

Met Bars

Rocker Soles

Customization of pre-made shoes
Proper Shoe Fit:
We specialize in modern shoe therapy and difficult-to-fit patients. We combine our more than 50 years of experience in designing, constructing and fitting shoes with related foot-care products.
At The Village Shoe Shop, we make custom shoes for those with or without deformities.  Any type of shoe and style can be made.
Most people are affected by foot problems at some point in their lives. One of the most basic ways to ease the discomfort associated with many foot problems is to buy shoes that fit. Shoes that fit poorly typically make symptoms worse and can even cause foot problems.
There is no need to "break-in" shoes – properly fitting shoes will be comfortable to wear immediately.
When shopping for shoes, it is best to try on shoes at the end of the day when your feet are largest. Try shoes on both feet while standing and walking. There should be a one-half inch space between the end of the shoe and the tip of the longest toe (allow up to one inch of space in athletic shoes). Your heel should fit snugly, but make sure shoes are wide enough across the ball of the foot.
Disease:
At the Village Shoe Shop, assisting physicians in the successful treatment of their patients' lower extremities is our first priority.
We work closely with physicians and therapists in treating feet affected by:
Arthritis                                      

Leg Length Discrepancy

Diabetes                                   

Plantar Fasciitis                       

Tendonitis                                 

Metatarsalgia

Bunions                                     

Neuroma

Charcot Foot                                     

Pinched Nerves  

Hammertoes                           

Charcot Marie Tooth

Amputations                             

Tarsal Tunnel Syndrome

Posterior Tibial Tendonitis     

Stress Fractures 
Bonnie ~ Houston
Edie took 1 1/2 hours to patiently hear my concerns and address my needs. She was very thorough and caring. I drive 35 miles to see her and shop there. The staff is very knowledgeable and friendly. I will be a customer for life!!
Tianna ~ Houston
The ONLY and mean ONLY shoe shop I trust in Houston. I collect and rehab vintage designer handbags as a side business. When I have a complicated dye job or leatherwork or high end (read investment) shoe repair, I always end up back here. I first learned of them 20 years ago when I was working at The University of Houston's costume shop in the theater department. I had given Maida's a try a few times but alas, back I came to the village shoe shop. On my way to pick up a lambskin Chanel bag that I'm having them dyed black from the mint green. SO EXCITED. it always comes out flawless!!!